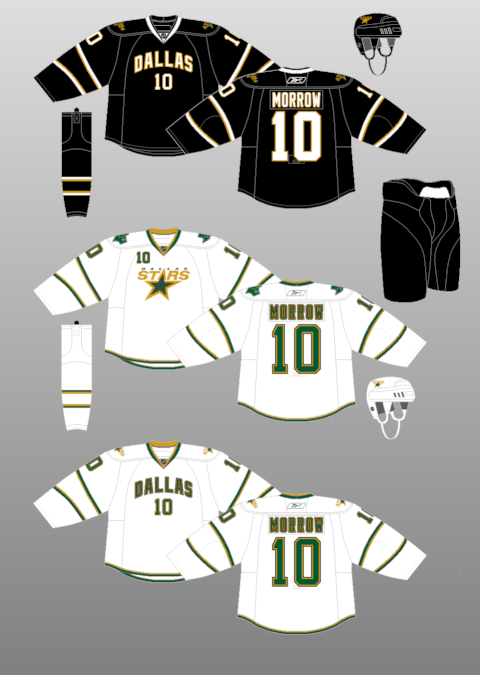 Dallas Stars
2008-11
With the third jersey program being reinstated for the 2008-09 season, the Stars use the occasion to introduce an alternate white jersey patterned after their black jerseys -- with "Dallas" arched across the front and the player's number directly below. In 2010, the white jerseys switched roles -- the one featuring the arched "Dallas" across the front became the new regular road uniform, and the one with the Stars crest became the new alternate.
Looking for Dallas Stars jerseys and socks for your team? Check out JerseysMadeEasy.com

To see all Dallas Stars-related socks and blank jerseys they carry,
click here.