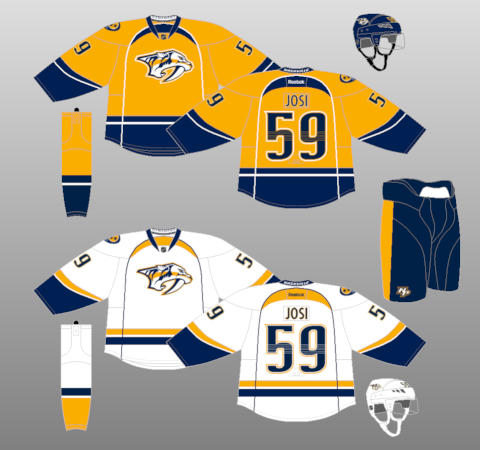 Nashville Predators
2013-16
The Predators add a slightly tapered gold stripe to the pants, and they inexplicably reverse the color pattern on their road socks. Previously, the color pattern matched that of the ends of the sleeves. Now, it's reversed.
Looking for Nashville Predators jerseys and socks for your team? Check out JerseysMadeEasy.com

To see all Nashville Predators-related socks and blank jerseys they carry,
click here.