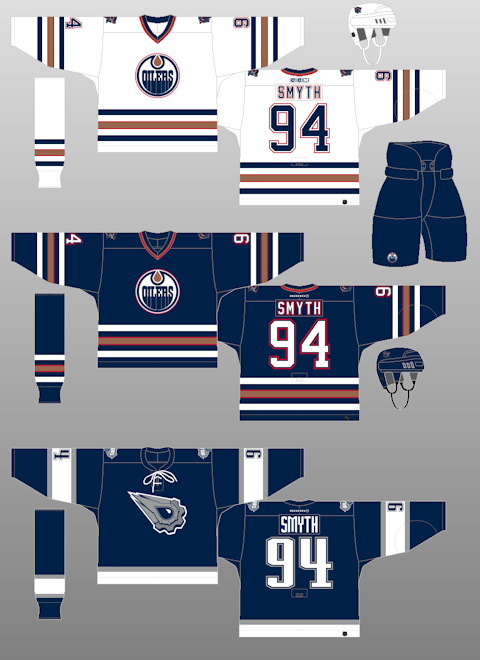 Edmonton Oilers
2001-07
The team introduces an alternate jersey, featuring silver in place of bronze and red. Note the five rivets on the crest. Guess what that symbolizes? You guessed it -- the five Stanley Cups the team has won.
Looking for Edmonton Oilers jerseys and socks for your team? Check out JerseysMadeEasy.com

To see all Edmonton Oilers-related socks and blank jerseys they carry,
click here.