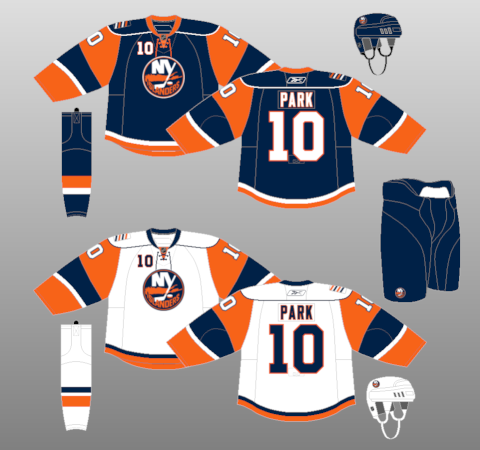 New York Islanders
2007-08
Apparently not learning its lesson from the previous decade, the Islanders introduce a new design when the reebok Edge uniform system takes over the NHL. They kept the crest and colors, but they changed their tail stripes, and their sleeves became primarily orange.
Looking for New York Islanders jerseys and socks for your team? Check out JerseysMadeEasy.com

To see all New York Islanders-related socks and blank jerseys they carry,
click here.