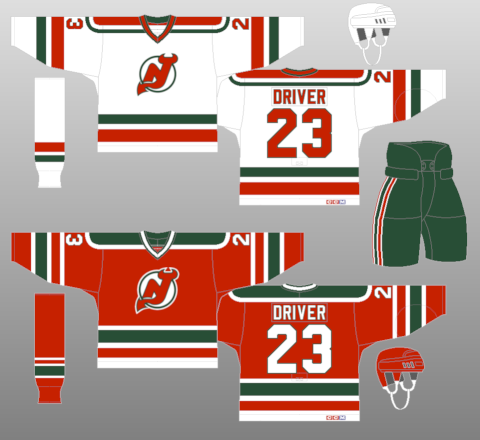 New Jersey Devils
1982-92
When the team moved for the second time, it changed its colors to red and dark green. The crest featured a stylized "NJ" with devils' horns and tail. Overall, the Devils' look has changed very little in the years since moving to New Jersey.
Looking for New Jersey Devils jerseys and socks for your team? Check out JerseysMadeEasy.com

To see all New Jersey Devils-related socks and blank jerseys they carry,
click here.