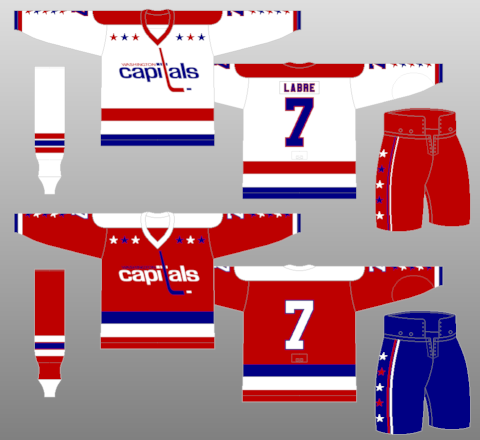 Washington Capitals
1974-75
The NHL enters the U.S. capital in 1974 with the birth of the Capitals, who wear patriotic uniforms of red, white and blue. Early on, the team wears white pants with their red jerseys. That proves to be a bad move, and those pants are quickly retired.
Looking for Washington Capitals jerseys and socks for your team? Check out JerseysMadeEasy.com

To see all Washington Capitals-related socks and blank jerseys they carry,
click here.