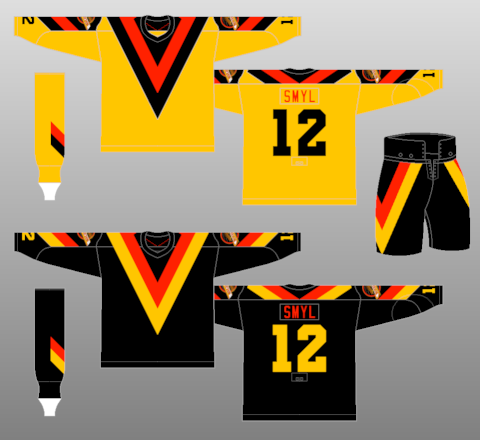 Vancouver Canucks
1978-79
In one of the most talked-about uniform moves in NHL history, the Canucks ditch their conservative blue and green color scheme in favor of one comprising of black, gold and orange. The redesigned crest is relegated to the sleeves, as the front of the new jerseys contained a gigantic "V." It's one of seven "V's" to adorn the new uniform, including two on the pants and two on the socks. This uniform set is widely regarded as one of the ugliest in the history of North American professional sports.
Looking for Vancouver Canucks jerseys and socks for your team? Check out JerseysMadeEasy.com

To see all Vancouver Canucks-related socks and blank jerseys they carry,
click here.