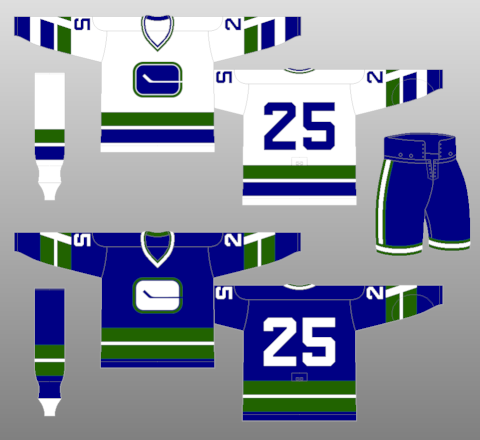 Vancouver Canucks
1970-72
The Canucks took to the ice in 1970 wearing blue, green and white uniforms. Their logo, the "stick-in-rink" logo, actually forms the letter "C," as the stick extends beyond the right edge of the logo.
Looking for Vancouver Canucks jerseys and socks for your team? Check out JerseysMadeEasy.com

To see all Vancouver Canucks-related socks and blank jerseys they carry,
click here.