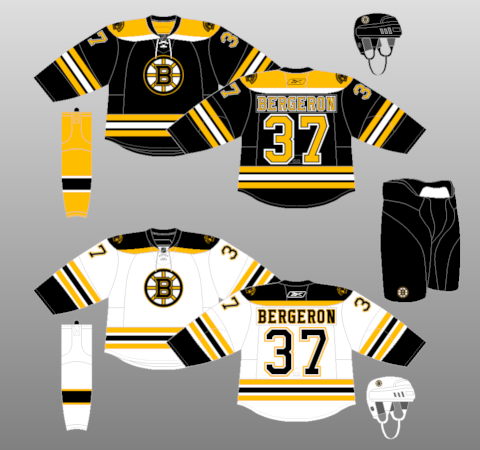 Boston Bruins
2007-08
The Bruins redesign their uniforms when the league switches to the new Reebok Edge uniform system. The "B" inside the wheel now has serifs for the very first time, and a new alternate logo adorns the shoulders.
Looking for Bostons Bruins jerseys and socks for your team? Check out JerseysMadeEasy.com

To see all Boston Bruins-related socks and blank jerseys they carry,
click here.