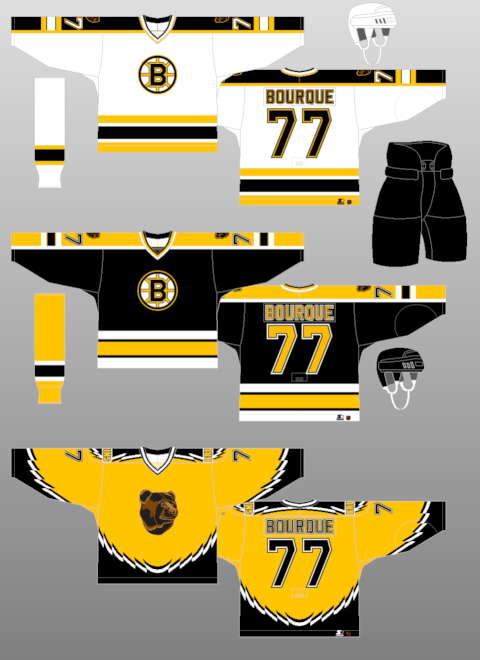 Boston Bruins
1995-2006
The Bruins introduce new uniforms to coincide with the opening of their new arena, then known as the FleetCenter (originally going to be called the Shawmut Center until Fleet bought Shawmut out). The set also features a gold alternate jersey. Ray Bourque would leave the Bruins in 2000, but the look would stick around for several years afterwards.
Looking for Bostons Bruins jerseys and socks for your team? Check out JerseysMadeEasy.com

To see all Boston Bruins-related socks and blank jerseys they carry,
click here.