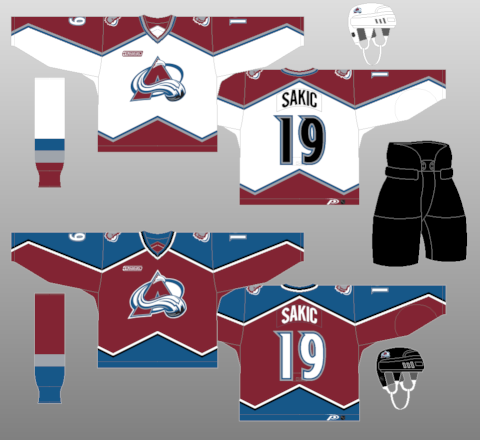 Colorado Avalanche
1999-2001
The burgundy becomes a couple shades darker. Look at photos of the team in their dark jerseys from the 1998-99 and 1999-2000 seasons. The difference is that noticeable.
Looking for Colorado Avalanche jerseys and socks for your team? Check out JerseysMadeEasy.com

To see all Colorado Avalanche-related socks and blank jerseys they carry,
click here.