Written and illustrated by Andrew M. Greenstein
| | | |
| --- | --- | --- |
| | | Like us on |
"This fun and fascinating look at the history of style in the NHL scores a hat trick." -Yahoo!



New uniforms coming
in 2016 (Icethetics)




Blackhawks unveil
Stadium Series jersey




Wild unveil Stadium
Series uniform
Welcome to the unofficial NHL Uniform Database. Here, you can explore all the uniforms from the entire history of the National Hockey League. The teams are at the top; the seasons are to the left. Surf away!
DISCLAIMER: All logos and uniforms featured on this website are trademarks of their respective clubs. No challenge to ownership is implied. This website is not endorsed by or affiliated with the National Hockey League or any of its member clubs.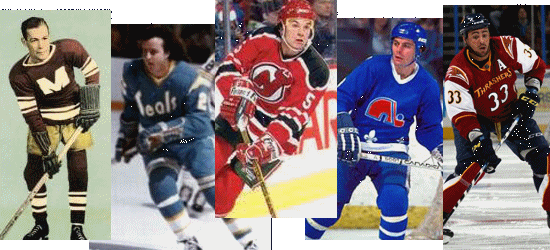 ©2001-2016, Andrew M. Greenstein
All rights reserved